Alloy Manufacturing
high purity copper cathodes for the production of a wide variety of copper alloys
Wires & Cables
ideal products for manufacturing wires & cables
Sections & Tubes
product for manufacturing various forms of copper sections and tubes
Electronic Devices
high quality copper ideal for the production of various electronic devices
Construction Materials
Ideal products for use in different parts of the building
Copper is one of the most important metals in the alloy manufacturing industry. Approximately 400 different types of copper and copper alloys exist and are being used for various applications. Copper alloys can be classified based on different properties for example wrought and cast alloys. One of the most known classifications is based on chemical composition and alloying elements.
The first group is high-purity copper alloys. These alloys consist of mostly copper with small amounts of alloying elements like Beryllium, chromium, tin, nickel, sulfur, zirconium, or iron. These elements change some properties of copper such as strength, machinability, or weldability.
Brass is known as the most widely used copper alloy. Copper and zinc are the two main elements. Adding zinc to copper makes brass more malleable than copper and zinc. Of course, changing the percentage of copper, zinc and other additive elements also changes its properties.
Bronze is a golden-colored, hard, and brittle metal that has little friction. Bronze can be cast well. Impact resistance, corrosion resistance, and high ability in machining and welding are among the features of this alloy. Bronze does not spark in contact with hard surfaces. This feature makes this type of copper alloy suitable for use with flammable and explosive materials. These alloys are used in electrical connections, electrical line hardware, pipes, converters, casting, sculpting, riding equipment and tools, bearings, etc.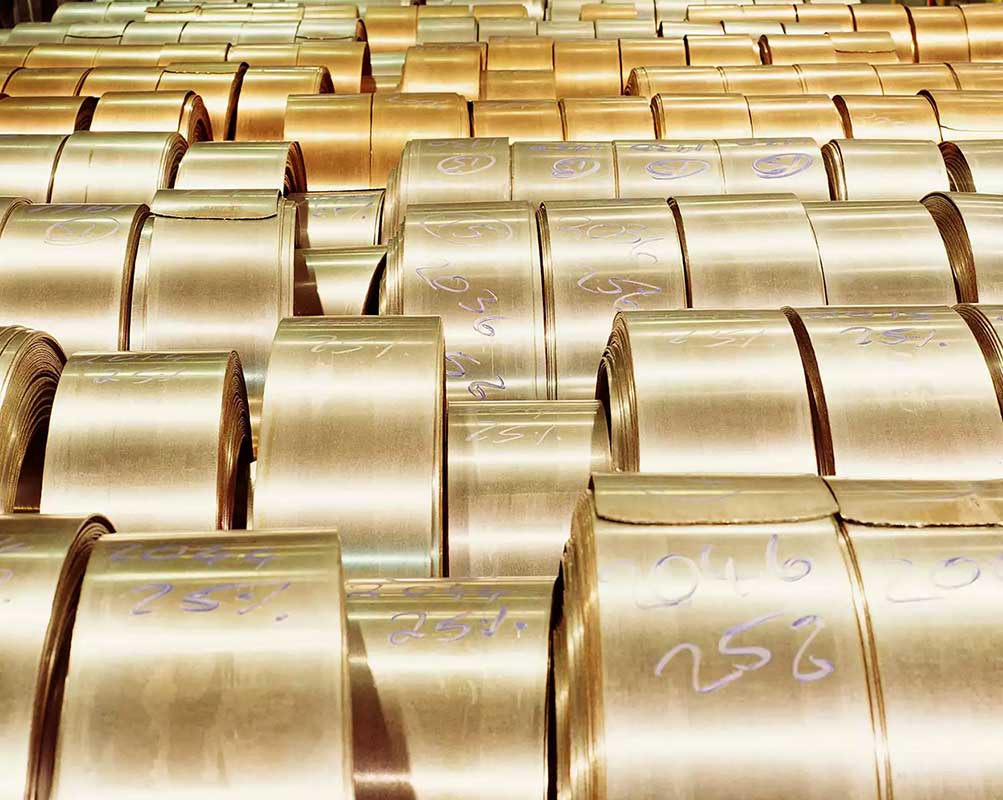 The strength of aluminum-magnesium binary alloy is usually not improved by heat treatment, but these alloys have high strength and ductility in the as-cast state and at room temperature after natural aging. The castability of aluminum-magnesium alloys is poor (they cause corrosion in mold components, they have low fluidity due to the low percentage of silicon, and they tend to be brittle).
Their corrosion resistance is excellent and they become natural aluminum color by anodizing. The machinability of these alloys is also excellent. The highest strength is caused by the presence of magnesium not in the 5XX series alloys, but in the 3XX series alloys, after combining with silicon and forming the Mg2Si phase, or in the 2XX and 3XX series alloys, due to combining with copper and forming the Al2CuMg phase (which is the possibility of precipitation of hardness provides) is obtained.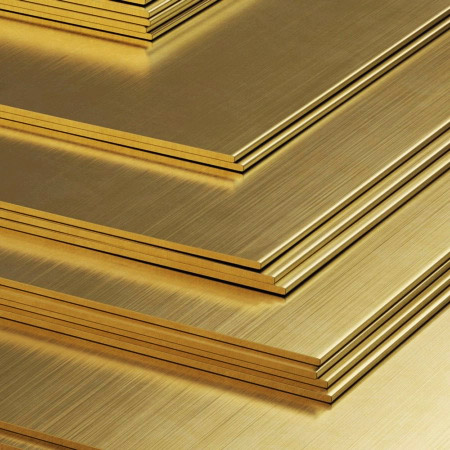 There are other types of copper alloys. Copper and aluminum alloy, which are known as aluminum bronzes, and copper and silicon alloy, which are known as silicon bronzes, are mainly used in heat and steam exchanger tubes and distillation tubes. Copper-nickel alloy is used for various applications such as making condensers, condenser plates, distillation tubes, and converter tubes. Another alloy consists of 79% copper and 21% nickel and is used in the field of electronic springs, metal fasteners, resistors, and heat and steam exchanger tubes. Copper-nickel-zinc alloys are known as nickel silver due to the color of the alloy. This group contains zinc and nickel as the main alloying elements, and other alloying elements may also be added to it. Leaded coppers are cast copper alloys that have 20% or more lead additives. They also contain small amounts of silver, but no tin or zinc elements in them.
ITAD offers high-purity copper cathode ideal for manufacturing different grades of copper alloy.
ITAD is proud to provide high-quality copper cathodes with accurate chemical analysis ideal for manufacturing various copper alloys.